Welcome !!
WELCOME ALL FOREIGN LANGUAGE SPEAKERS !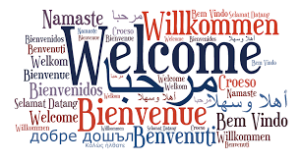 Our school is situated in the heart of Saint Jean D'Angely, a small town in the Charente Maritime countryside, just over two hours from Paris by train. It's a quiet environment but with all the advantages of the town's historical centre (transport, sports facilities, cinema etc) ; an ideal surrounding for pupils to learn and flourish.
At Sainte Sophie as well as English you can learn either German or Spanish. What's more, for the motivated linguists there is the 'English Plus' class where you can discover more about English speaking countries and their culture.
The school also offers numerous extra-curricular activities (sport, clubs …) :
Football section >>>
Maths club
Gardening club >>>
Water polo >>>
Circus >>>
Drama
Choir
Bible group >>>
Feel free to contact us and arrange an appointment (English spoken).
Tél :05-46-32-15-48
Email : secretariat@stesophie.fr